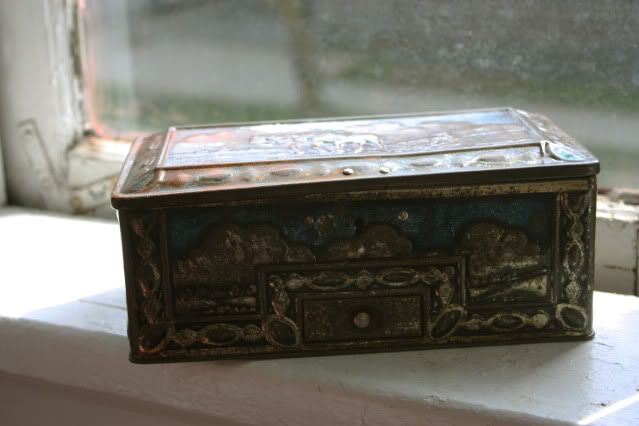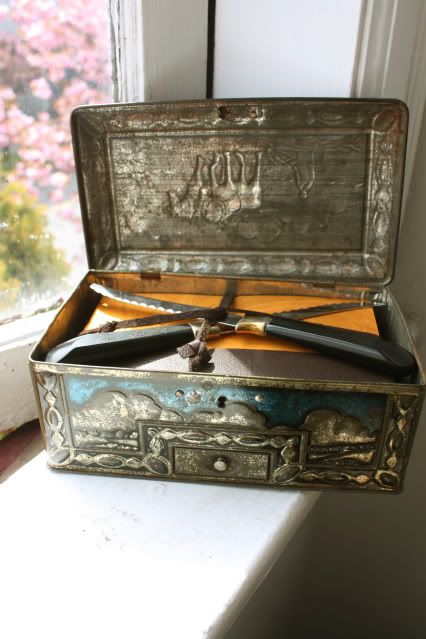 You can't see it, but the knives have the title soldered on.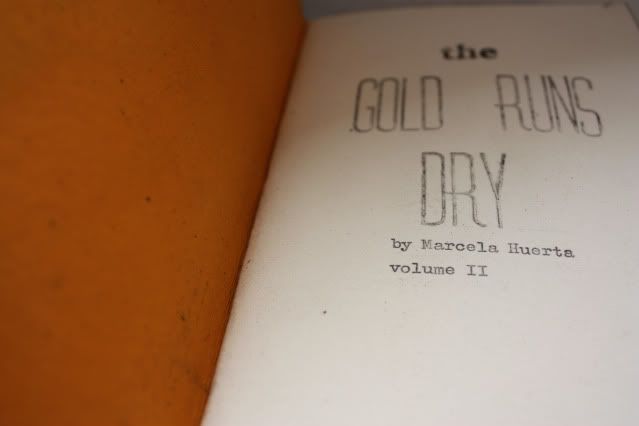 I love letterpress so much!
Click header for tons more pictures.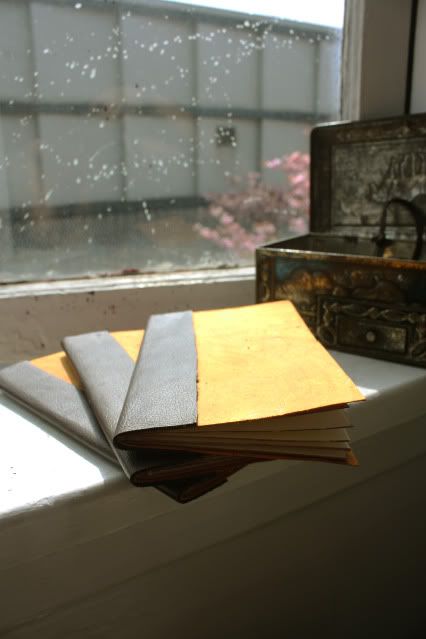 All 3 volumes are have copper edges, are
saddle-stitched, and have a leather half-bind.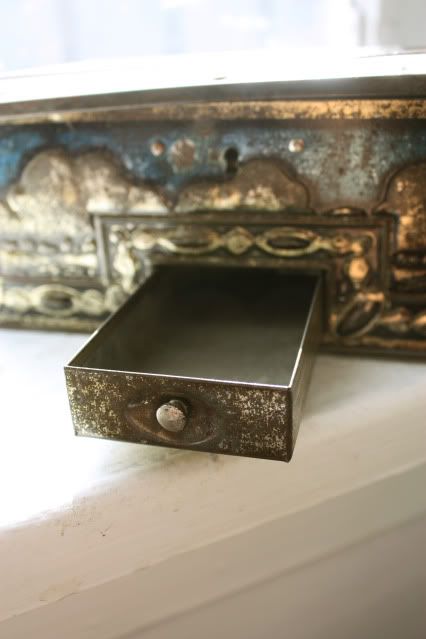 This box was so the bomb. It had a secret
compartment, and if I have time one day,
I'd like to make some flipbooks that would fit
with the 1800s feel.